Two Locations: Downers Grove & Joliet
SPECIAL POST-LIPO FIRST VISIT $75,$100, $200
SPECIAL SERIES (5) 65 MIN POST LIPO MASSAGE $450, $550, $750
SPECIAL FIRST VISIT 65 MIN WITH CLINIC DIRECTOR FOR SENSITIVE CASES
SPECIAL SERIES (3) 65 MIN $600. (SAVE $300.)
BOARD CERTIFIED
MANUAL LYMPHATIC DRAINAGE MEDICAL MASSAGE
INTRO FIRST VISIT
Click here

to schedule your INTRO FIRST VISIT with Clinic Director Sharon M Vogel or Abdul Agha
65 min / $200. service offers health intake, consultation, assessment, evaluation, plus Manual Lymphatic Drainage Massage to help pre/post surgical patients or to detoxify from from diet, medications, toxins, fats, and alleviate edema of many forms thus helping to alleviate edema, pain, muscle pain of many forms plus encourage immune system.
Series of (5), (10 ),or (15): MANUAL LYMPHATIC DRAINAGE MASSAGE
We offer series of (5) , (10) and (15) to suit the needs of most clients. The timing and quantity of appointments is specific to any surgeries and any pre existing conditions you may have.
Receive the relief that you need with The Vogel Method. Patients tell us that they have found a profound softening of hard lumps and bumps, plus alleviated hardness from bloating and fullness with Vogel Method manual lymphatic drainage massage VMLD as soon as their first treatment.
Our practitioner creates a lymphatic flow that continues for 2-3 days on average. Do understand that the swelling returns, but it is like bath water running to cleanse the tissue and help you to heal. The secret is to continue to receive regular VMLD until you body is back to normal. After an intake, assessment, evaluation and consult, your practitioner will determine which care plan is best suited for you.
Act Now! Offer Ends: 5/31/2021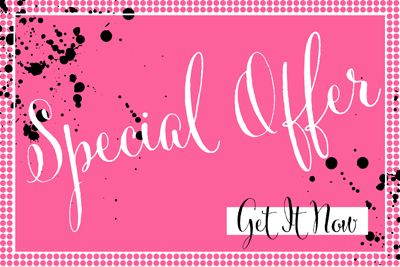 LYMPHEDEMA
Measurements, Skin Care, Educational Self Care, and Manual Lymphatic Drainage MLD therapy is needed to drain the inflammation and lesson pain. This treatment is done with care. Gently fibrotic tissue is released and expertly the lymphatic fluid is drained into the lymph vessels for your body to process. It is instant relief, please read our many online reviews at Yelp, Google, BBB, and on Massage Book.
With this special, you receive a complimentary phone consult before your visit and a complimentary video TELEhealth for a later date. We have three CLT Certified Lymphedema Therapists: Dr. Abdul A., Luda Lynch, and Sharon Vogel
____________________________________________________________
Act Now! Offer Ends: 5/31/2021