WE DO NOT TAKE INSURANCE BUT WE
DO ACCEPT HSA. CPT CODE 97124.
INCLUDE ICD-10 CODE ON SCRIPT.
HERE AT NLC, WE BELIEVE AND UNDERSTAND THAT WITH PROPER CARE THROUGH
THE VODDER, FOLDI, AND VOGEL METHOD OF MANUAL LYMPHATIC DRAINAGE MEDIAL MASSAGE
AND SELF CARE, THE BODY CAN REST, REPAIR, AND RESTORE BETTER.
AS A TEACHING FACILITY, WE HAVE FOUR TYPES OF THERAPISTS:
EXPERT SPECIALIST FOUNDER

EXPERT SPECIALIST DIRECTOR

EXPERIENCED LICENSED THERAPIST

LICENSED TRAINING STAFF THERAPIST
EXPERT SPECIALIST, FOUNDER
BS-Biomedical, CLT, LMT-BCTMB, LC
BS-Biomedical with emphasis in Nutrition
32 years experience
Nationally Board Certified
~Certified Radio Frequency
~Myofascial Release, Trigger Point, Musculoskeletal
~Craniofascial Release, Trauma Release
~Manual Lymphatic Drainage
~Oncology Massage
~Bodywork & Therapeutic Massage
~Pre or Post Mastectomy
~Pre or Post Explant
~Complete Decongestive Therapy, CDT, for Lymphedema,
EXPERT SPECIALIST CLINIC DIRECTOR
CRF, CVMLD, LMT-BCTMB, CLT
Certified Lymphedema Therapist
Nationally Board Certified
EXPERT SPECIALIST JOLIET CLINIC DIRECTOR
Ludmila Lynch, CRF, CVMLD, LMT, CLT
Licensed Esthetician
Sheida Mandavi
Joliet, Downers Grove, Hinsdale
LE, CRF, CVMLD
Downers Grove, Hinsdale
Certified Kahuna Arc Reiki Master
Sara Mae Kerley-Berry, Rev., NA, CRF
Membership Health Packages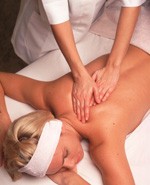 GENERAL GOOD HEALTH
WEEKLY OR MONTHLY MASSAGE
NLC knows that some conditions require regularly scheduled visits once or twice a week to get back on the health track. For this, we have available series of (5), (10), or (15).
Feel free to call and consult with the Clinic Director to customize your plan and options. 630-241-4100
or
Schedule and purchase online for Downers Grove or Joliet
ROTATOR CUFF & SHOULDER RELIEF
Our therapists are specifically trained in the Dr. Niel Asher, DC, Method and directly referred. I am certified in the John Barnes method of Myofascial Relief I & II, plus Unwinding. This package includes:
Specific areas of the shoulder girdle are addressed to help release the anterior and posterior body with Trigger Point, Myofascial Release, and Lymph Drainage.
Manual Lymphatic Drainage and Complete Decongestive Therapy
Manual Lymphatic Drainage and Complete Decongestive Therapy
Manual Lymphatic Drainage and Complete Decongestive Therapy
Return to Top
Service Policy
Thank You for your business patronage, your time, & your referrals!
We plan & prepare for your appointment, therefore, a 48-hour notice of cancelation is greatly appreciated or full compensation is accepted.
If you schedule and pay for a service online and wish to cancel outside of 48 hours, then a refund request is honored. Wood therapy or Dry Brushing included complimentary during 70 min MLD with Clinic Directors upon request.
We accept Cash, CC, HSA Health Savings Account, and Flex Spending.